Hi people,
Long time no see. I was away in from home for the last year, so I didn't have the resource to draw up more pixel arts. However, now that I am back, I see that a few of my plants are in used in the swamp area. They definitely need polish, some of the plants are blurred as if someone resized them, but when I compared it with my file, the size is that same. For example: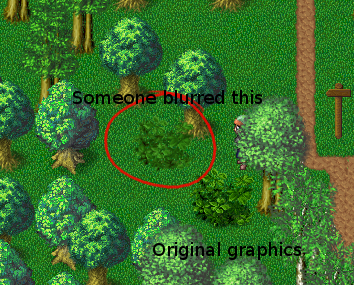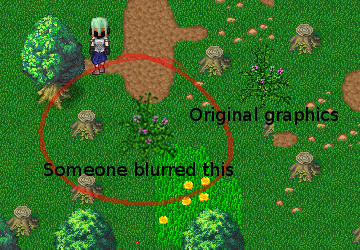 Is it blurred to make it fit the background more? If that's the case, I think we can do something better by for example, tuning the colour, or we can edit it manually.
I also noticed the big tree is added to the swamp. As have been discussed before, it does look strange without a top. So here I drafted a foliage for the tree: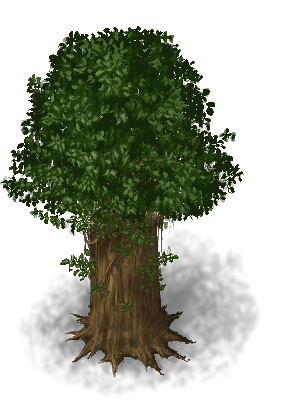 We can make tree top 50% transparent, or only the leaves 50% transparent. But the trunk itself is quite big as well. So... any suggestion?