I was working on some new leg armor (96% completed) and stopped. Since the Player set could be changing I decided not to do any more on it. If it was just adding the swing animation then I would finish but I thought there might be a new sitting pose as well. So since hats don't change I made some more.

The first hat I made I was thinking Emperor but then I thought who else would ware a large over stated and pompous hat? A leader of a religious order tend to wear stuff like that so I used the name of a High Priest/Priestess Head Dress. They should give a high magic defense and a mid-rage regular defense. Maybe when we have the ability it could do an Int buff and only a mid -range magic defense buff.
The High Priest Headdress is worn by the leader of religious orders and cults. It is claimed that the Headdress helps in the communication with their Deity. (Long live Lazulli)


Some back ground tests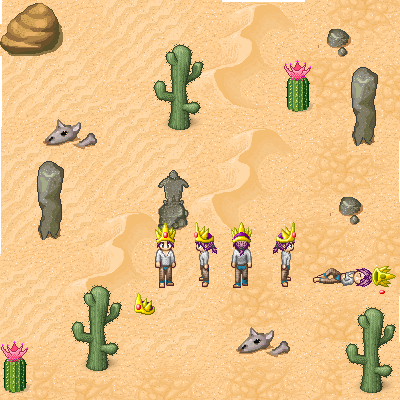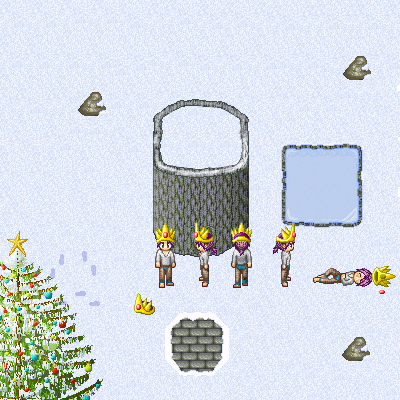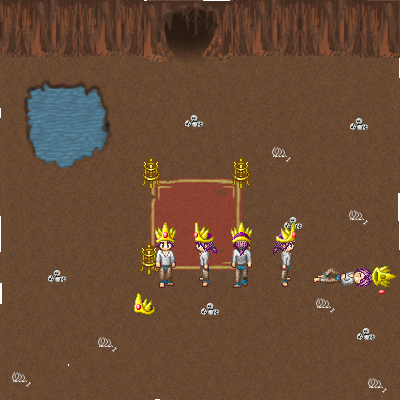 The next hat is an eviler looking hat with the same idea of high magic defense and mid-range regular defense. This one would not give an Int buff. I will also make a monster to go with it in the future.
The Monster Skull Helm is made from a creature long thought to be extinct in the Mana World. It's existence has become legends only known through the story's told to small children. The creatures bones were prized for its magic absorbing abilities making for powerful armor and weapons for fighting against magic.
and the test shots