Good!
I'll add it to my experimental data.
Thanks.

Now: with what tiles to use this and where.

When a scenery is defined, mapping can begin.
This message used to be meaningful.
Really great work so far. But are you sure that you already want to call this finished? What about adding some tiles with small little details to give the mapper the ability to make the map more interesting?

Here just a few ideas:
Shop signs
Everyday tools laying around
Flower boxes
Alternative versions of wall and roof tiles with scratches, cracks or other signs of life
former Manasource Programmer
former TMW Pixel artist
NOT a game master

Please do not send me any inquiries regarding player accounts on TMW.
You might have heard a certain rumor about me. This rumor is completely false. You might also have heard the other rumor about me. This rumor is 100% accurate.
Alternative tiles are definitively an improvement.
Add ons will depend of the status of theses houses. Coastal houses didn't need shops signs.
Offtopicing a bit, but: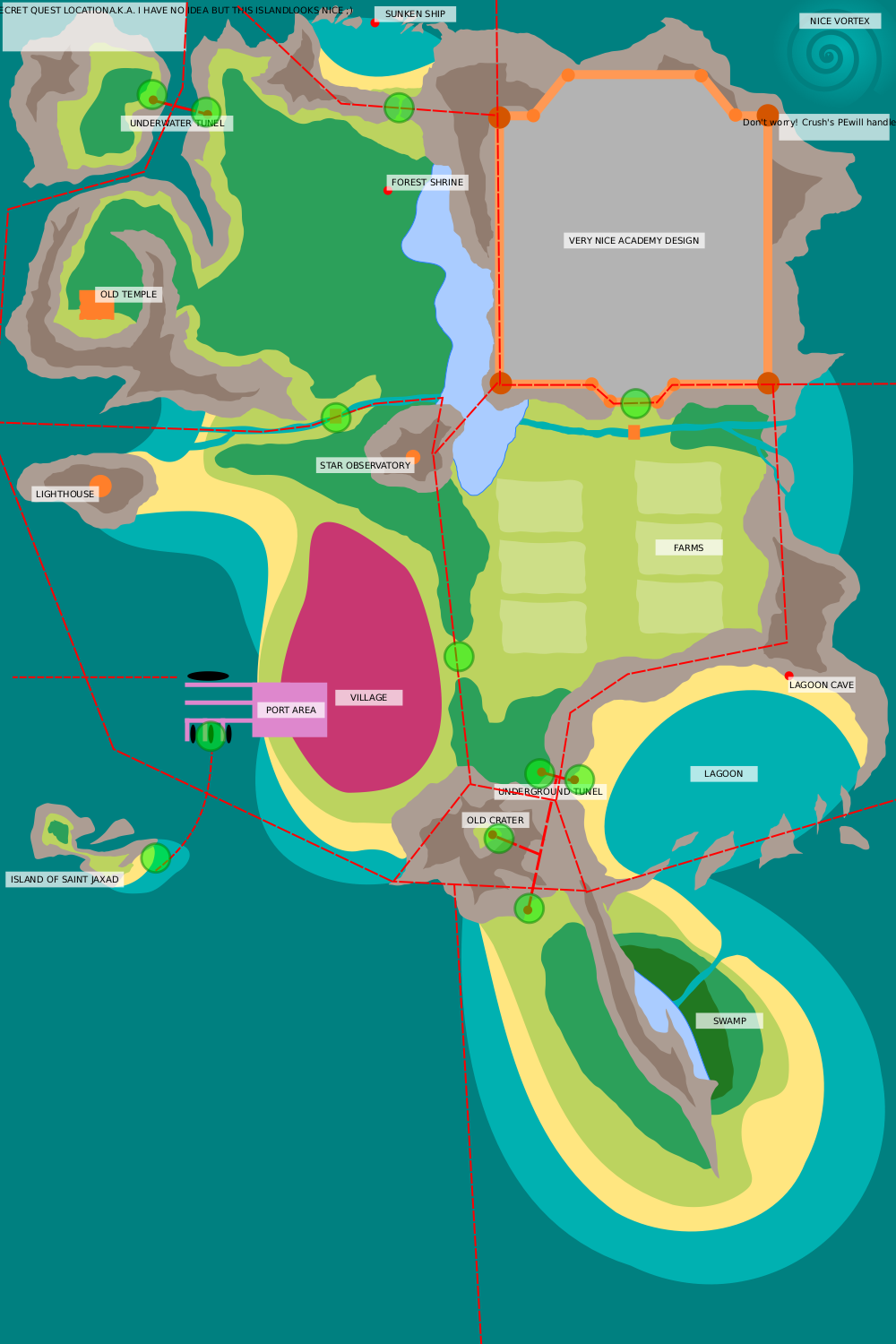 Is this the map we're going with? It's the latest I could find.
Also, someone humor me and put a red cross on that (or whichever map we're actually working on here) for which part of the map stuff is actually meant for.
I also find this complex map of an island a bit overambitious for the intended scope of CR1, but I've let this issue slip for a while since people have been working on stuff which fit the original plan quite well. Since there is now general confusion, this needs to be cleared up and locked down: shifting goals hurt the process and the people involved a lot.
This message used to be meaningful.
Crosses: