I've started making a map the connects to the farmer north of the woodland village and even thou I follow the discussion for the northern dev. I have some questions regarding the geography of the purposed new areas.
Below is a preview of the map That I'm working on: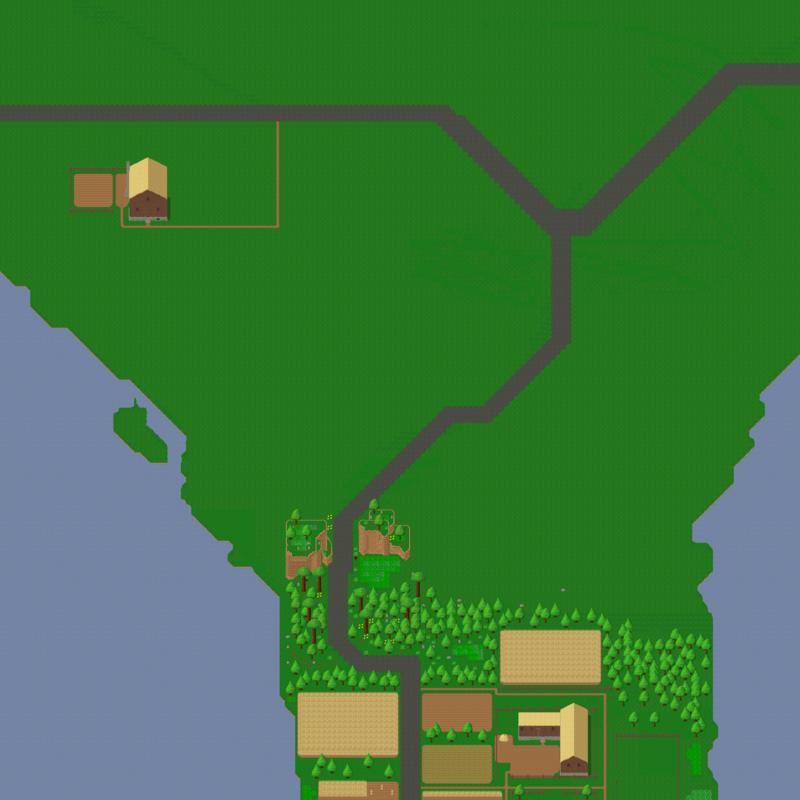 I was wondering if the road should go straight or should it fork like it does?
Also will any of the water need to be changed to fit into the purposed ideal northern expansion. Any feedback would be greatly appreciated.